From guest authors Sven Wierzbicki and John Louw. The second in our blog series on "How to Start your SAP S/4HANA Journey."
As discussed in the first chapter of this series, there are many ways to reach the goal of successfully deploying SAP S/4HANA in your enterprise. Today's post will focus on identifying the right starting point in your Business Intelligence environment. 
Let's rewind a couple of years. You might recall SAP's implied effort to "embrace divergence." BusinessObjects (BOBJ), Business Planning and Consolidation (BPC), Business Configuration (BC), and Integrated Planning (IP) were just some of the new tools thrown at us. Now the fog has lifted and we are in front of a new maze: "in" or "on" HANA, embedded, hybrid, cloud-based. Allow us to offer guidance and a helping hand in sorting out this new mystery. It matters–a lot!
Think about your planning efforts to get to a budget, to the projected sales figures, or to other important KPIs within the enterprise. Some people love Excel, some hate it. Others cannot live without their cloud tools like Salesforce. And really no one should have to choose a tool that is not up to the task. Why does this matter? You can build the starting point of your S/4HANA journey around this thought!
Consider the following sequence that puts the focus on Business Intelligence first:
1) Upgrade SAP Business Warehouse (BW) – Assuming that you have an existing Business Warehouse environment, consider upgrading to BW on HANA (database upgrade only). It is a right first step into the new world of HANA. It allows your technical resources to understand the new capabilities of the database and builds a solid foundation for your business intelligence environment. Also, it can be done in 2-3 months with very limited impact on the business. All existing objects, like InfoCubes, providers, and queries, will still work.
2) Deploy SAP Business Planning and Consolidation (BPC) – Embrace the different facets of the BPC tool, either as an all-in for planning and consolidation, or any subset of it. Here's a strong example: the embedded planning capabilities allow for utilizing the modern database capabilities of HANA.
3) Transition Business Warehouse Capabilities – Over a period of time, transition your BW InfoCubes, providers, etc. to the new HANA technology. This allows time to prepare your system for the next step of the journey. 
4) Upgrade to BW/4HANA – Your BW is now ready to be upgraded from BW on HANA to BW/4HANA, allowing your enterprise to embrace the full capabilities of HANA.
5) Deploy and Connect SAP Analytics Cloud – Take the integration of all your planning capabilities to the next level. This will allow you to have each department working in their tool of choice and connect them into a real-time master plan.
Taking this multi-phased approach puts you on a strategic path toward a digital boardroom. It does not
dictate the pace of the operations going to S/4HANA. It can also be done in parallel to an overhaul of the operational SAP systems at any given stage of the road map as the ties between the ERP and the Business Warehouse stay intact: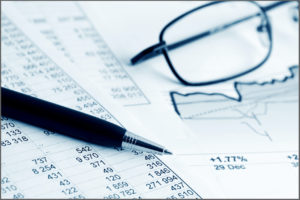 R/3 to BW on HANA, or
R/3 to BW/4HANA, or
S/4 to BW on HANA, or
S/4 to BW/4HANA, or

 

S/4 with embedded BW
The choice is yours, and the pace is not externally dictated–a truly tailored approach with focus on the insights first!
In our next post, we'll address the "Central Finance First" option, talking about a sidecar solution as the starting point. Click here to catch up on our first post in the series, "How to Start Your SAP S/4HANA Journey: Three Unique Approaches." Stay tuned for our next chapter!