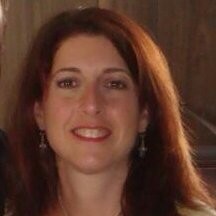 As relationship manager, Janet Sinton has been a vital part of Vortex Consulting since joining our team in 2012. She has spent more than 20 years working in information technology, including 15 years in IT ERP recruitment and business development. Early in her career, Janet was hired by a Fortune 500 publicly traded company to manage their IT consulting services division. During her tenure she was recognized for expanding IT services in multiple markets across Western New York. Other experience includes roles as an IT business systems analyst, IT project manager, and web producer.  
Janet enjoys leading recruitment efforts for Vortex Consulting's clients. She is a member of both ASUG (Americas' SAP Users' Group) and OAUG (Oracle Application Users Group), enabling her to stay up to date on the latest technology advances and best practices, while also being connected with top SAP and Oracle ERP talent. Janet enjoys working with the small, tight-knit team at Vortex, which allows her to wear multiple hats and be involved in various business practices. She utilizes her past business development experience to contribute to the recruiting strategies and efforts of clients that are local to Vortex's U.S. headquarters in Canandaigua, New York. 
Janet graduated from the State University of New York Empire State College with a Bachelor of Science degree in Business, Management, and Economics, with a concentration in Information Technology. She enjoys spending time with her family and participating in outdoor activities including skiing, biking, and golfing.