Spring is here, and that means a busy schedule of SAP events for the Vortex team. In addition to everything lined up for SAP, we'll also be making our annual trip to COLLABORATE 19, the premiere Oracle event. Here's a quick look at 3 upcoming SAP events this spring:
March 20 – Today the ASUG Wisconsin chapter held its first meeting of the year. (Visit us on Twitter for pictures from the event.) We joined our colleagues at the University of Wisconsin-Milwaukee for the all-day event featuring these topics and more: 
Preparing Your Future Employees for SAP S/4HANA
Using Your SAP Support Investment to Make the Move to SAP S/4HANA
Hands-on S/4HANA with Fiori Competitive Simulation
March 22 – Next up on our schedule, the ASUG Chicago chapter meeting is set for this Friday. It will be held at Harper College, in Paladine, Illinois. These are just a few of the scheduled sessions: 
Unveiling the Hidden Value of Your Current EWM
Fiori Overview and Customization
Getting Started with a Data Governance Program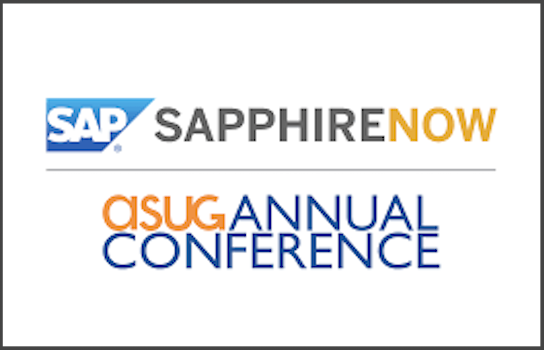 May 7-9 – Every May the world of SAP comes together for SAP SAPPHIRE NOW + ASUG Annual Conference. This massive gathering–more than 20,000 people attended in 2018–takes place in Orlando, Florida. With hundreds of classes, workshops, and demos, this is a not-to-be-missed annual event. Industry experts will cover everything from SAP Cloud Platform Services, to success with SAP Fiori, to HR Migrations and Management, and plenty more. Learn about over 900 sessions at the official online catalog.
SAP events provide an excellent opportunity to stay up-to-date on the latest trends and hot topics in SAP. Whether on a regional or international level, there are always inspiring customer stories, software demos, and new product information to inspire and inform our work here at Vortex Consulting. We hope to see you at one of the events this season.