Vortex Consulting is your connection to high-caliber talent.
ERP and IT staffing are at the core of what we do at Vortex Consulting. Over the past 20+ years we've built a reputation for providing superior staffing solutions across both the SAP and Oracle platforms, for clients of every size and in markets across the United States and Canada. With Vortex on your side, you will get the right resource for the job, every time.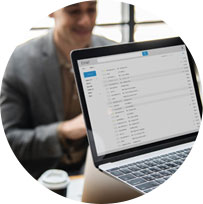 Strong IT Resource Network
Built over more than 20 years of recruiting.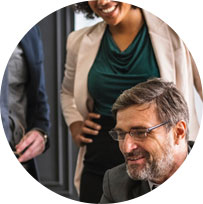 North American Talent Pool
5,000+ professionals across the U.S. and Canada.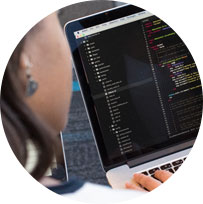 Solutions on a Fast Turnaround
Immediate access to consultants who are equipped to deliver on your project needs.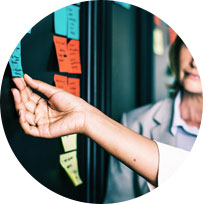 Proactive Recruiting Strategy That Never Stops
We build relationships with experts in highly relevant technologies and skills.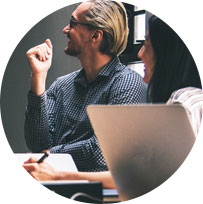 Flexible Staffing Solutions
Quickly scale your team with the expertise you need.
Vortex consultants are thoroughly vetted, so you'll know that they are ready to get to work on day one.
Learn more about IT staffing solutions from Vortex Consulting
Staff Augmentation / Project Staffing

Highly skilled IT professionals to address your project deliverables and staffing shortages
Talent pool of senior-level professionals supporting a wide range of IT skills and specialties over any length of time
Thorough technical interviews, professional references, and verified employment history
Our commitment to quality is backed by consistent follow-up to ensure that our staffing placement is meeting your expectations

Contract-to-Hire Services

Assessment of each associate's performance before transfer to your organization
Cost-effective, efficient approach prior to hiring full-time
No obligation to retain a resource/associate

Full-Time Placement Services

Designed with one goal in mind: to provide full-time candidates who exceed your expectations
Work closely with your organization to understand your position requirements and company culture
Streamline the hiring process to relieve time, effort, and recruiting costs
Candidates at every professional level, from business analysts and developers to project managers and IT executives