SAP Staffing and Consulting Services
Providing comprehensive SAP solutions has been our focus at Vortex Consulting since 1997. Whether implementing a new S/4HANA system or enhancing functionality in your existing ECC Solution, Vortex will provide you with the resources you need for ongoing SAP success.
We offer SAP solutions in two areas–project implementation, handled entirely by our expert consultants, and staffing support, recruiting the best talent to enhance your SAP project team.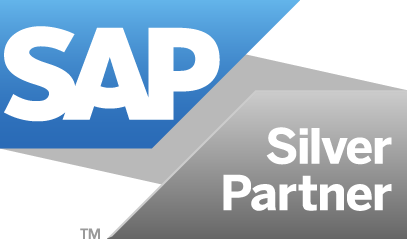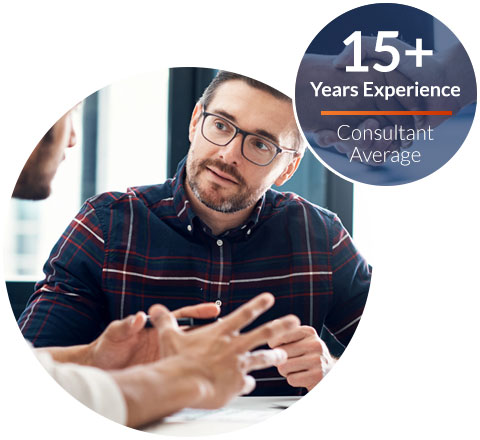 SAP Professional Services Partner
If your objective is to get more out of your SAP Investment, or to streamline and modernize standard processes, we are here to help.
No matter what the situation calls for, Vortex has access to high-quality talent that will fill any gaps in your SAP project.
Platinum-level Consultants
Average more than 15 years of experience
Demonstrated Expertise Across Industries
Proven Track Record in Manufacturing, Consumer Products, & More
Flexible Approach to Staffing
Short-Term, Contract, and Full-Time Resources
Experience
Vortex has more than 20 years of experience in providing SAP solutions. Since being founded in 1997, we've expanded to work with clients in markets across the United States and Canada. Our clients vary in size from small organizations to large Fortune 500 companies. No two SAP environments are identical, so we draw upon our experience to deliver a solution for every client.
Expertise
Understanding each client's unique operational processes and performance needs is of the utmost importance to us. With clients across a multitude of verticals, we have experience in a wide variety of verticals, including food and beverage, financial, technology, and more. When it comes to staffing, if we don't have the right resource for the job already available, we will tap into our network to get you talent with the specific expertise you need.
Resources
The success of an organization's SAP system depends on the strength of the team that implements and manages it. That's why we dedicate countless hours to the development and growth of our talent pool at Vortex Consulting. From consultants who are versed in the latest software technologies and product releases to platinum-level managers and consultants who have led large-scale SAP solutions, we have resources in every discipline.
SAP is an ever-changing platform, constantly growing and expanding its product base to include new, cutting-edge technologies and capabilities. Our talent has experience and expertise in delivering SAP solutions across the entire platform:
SAP Projects
Global Templates
Local Templates
Upgrades
S/4HANA Implementations
Plant Rollouts
SAP Staffing
On-site & remote
Full- & part-time
Short- and long-term
SAP ECC
New General Ledger
Accounts Receivable / Accounts Payable
Asset Accounting
Treasury & Cash Management
Product Costing / Material Ledger
Profitability Analysis
Project Systems
Sales & Distribution (SD)
Materials Management (MM)
Production Planning (PP)
Supply Chain Management (SCM)
Supplier Relationship Management (SRM)
Logistics Execution (LE)
Quality Management (QM)
Human Capital Management (HCM)
S/4HANA
S/4 HANA Finance
Supply Chain Management (SCM)
C/4HANA
Logistics
Sales
Applications Development / ABAP
On-site & Remote Support Services
SAP Fiori Apps, etc.
SAP S/4 HANA Finance 2.0
Centralized Finance
Universal Journal
Integrated Business Planning
SAP Business Planning & Consolidation (BPC) Optimization
BPC Financial Consolidation
Closing Books on S/4HANA Finance
SAP Business Intelligence & Analytics
BusinessObjects
Reporting Solutions
Dashboard Development