Boring. Dull. Beige. Unnecessary. Overhead. You've heard it all when it comes to governance. It's known to lack excitement in the eyes of many consultants and even IT decision makers. Who wants to deal with budgets and committees when you can focus on the go-live instead? On the surface this is understandable–but it's also just plain wrong!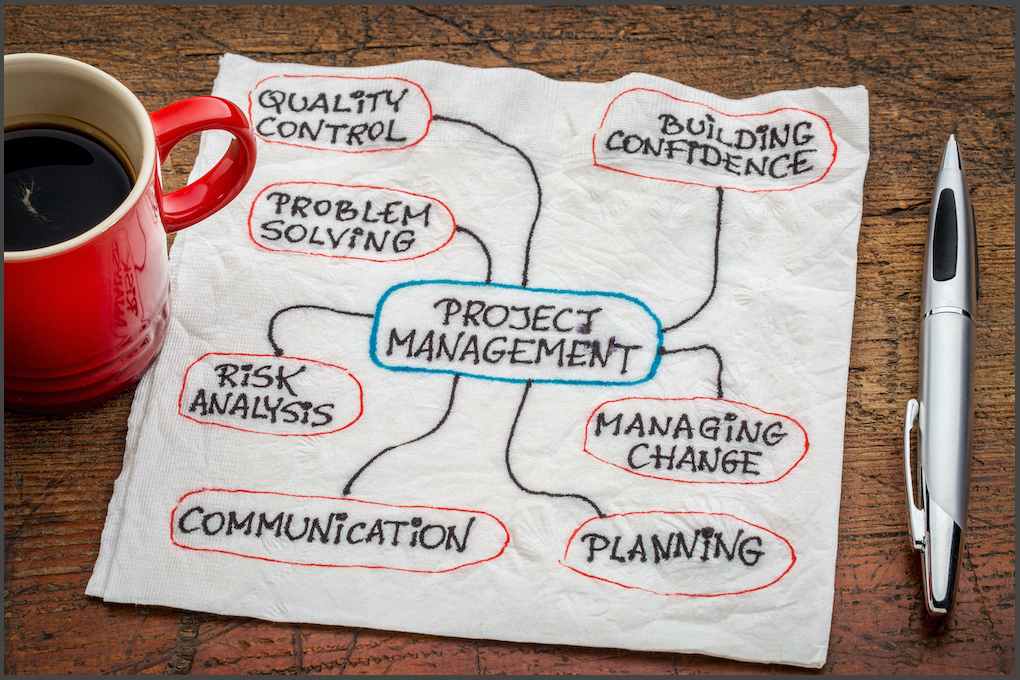 Both strategy and execution need governance, and so does the SAP Global Template. A Global Template is about discipline, about creating and preserving a backbone in your ERP endeavor, a solid tree trunk from which you can branch out to create exciting new leaves in your IT portfolio.
Now, you might be wondering, why bring up governance as it relates to Global Template when, in fact, it's related to all areas of business? And the answer is, quite simply, that GT governance is separate from IT governance. We cannot push down the "handling" of the creation and deployment of a Global Template into a regular SAP ERP project. There is more to it, requiring a separate structure to manage the template. It's our responsibility to call attention to it as a stand-alone item.

Consider the following elements, which I consider to be requirements for a solid governance strategy:
Governance of the Template Strategy
Aligning with best practices, SAP Model Companies, industry solutions, and other influencing factors has to be at the core of the Executive Governance of the Global Template. It is pivotal to understand the difference between continued evolution and necessary revolution (the structural upheaval from R/3 to S/4HANA) and the impact on the overall IT organization (road map, human resources, capabilities, budgets, etc.).   
Governance of the Template Evolution from Idea to Result
You need an intake medium to properly shape the pipeline of future functionality. They handle the selection process, proof of concept, budget and ROI calculations, and the risk assessment to see if an idea will lead to a tangible business benefit. In addition to a strategy management software, it is advisable to have a Global Temple "Guardian" Committee that includes both IT and Business. Further, preselects will be established, with functions that can be deployed at designated time frames. Also, you need to be able to step into the future by configuring and testing Proof-of-Concept deployments in non-production systems as this will enable a healthy pipeline.
Governance of the Template Deployments
While it is certainly part of the regular PMO procedure to handle the roll-out of a Global Template to the organization, there are key differences to stand-alone projects. You need to avoid any aspects of reinventing the wheel (E.g., rerunning blueprint sessions) and focus on the management of deviations (E.g., concept of fit-gap). Also, a harmonization of SAP environments (systems and clients) between deployments, maintenance, and parallel proofs-of-concept is necessary. 
Governance Support Software Solutions
SAP has many tools in the portfolio that are embedded in ERP solutions. While there are many, I would like to highlight a select few:
Strategy and Portfolio Management – Helps to harvest ideas and bring them to fruition in an orderly fashion
Project Systems – Often underestimated, it can manage projects end-to-end and integrate them with Finance
Product Lifecycle Management – Managing products (which do not have to be tangible!) in all aspects of their evolution
Solution Manager – An often disregarded or simply ignored tool that can help you manage and document your SAP landscape and functionality, a fantastic way of governing within the SAP software  
Other products not owned by SAP are obviously very helpful, too, though I'll spare you from a lecture about MS Visio and MS Project. 
I do, however, want to steer your attention to two other, relatively new products that deserve to be mentioned:
AMIGO by Platinum PMO: The AMIGO tool focuses on the holistic governance of the digital transformation process and integrates seamlessly with SAP. It can describe and manage the whole lifespan of your Global Template as well as deployment projects. It is described as "governance to ensure your community is playing by the rules and working in perfect harmony." I could not say it better, and I do buy in to the concept!
Bella Scena: This resource offers a fresh take on meeting governance. Bring purpose to meetings by actively managing them and get out of the mode of asking yourself, "Why do I need to be here?" Bella Scena is very reasonably priced and can be your way out of boring meeting culture–definitely worth giving a try!
This brings us to the close of today's post on SAP Global Template governance. In our next chapter we will talk about SAP Model Companies as accelerators for your SAP Global Template and its deployment. As always, thanks for your valuable time today! If you have questions about Global Template that you'd like to see addressed in future posts, we invite you to reach out via Twitter.