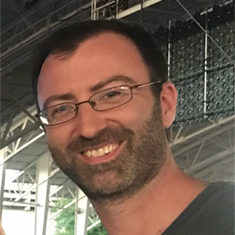 John Nicholson has been a member of the Vortex Consulting team since 2008. He is a certified public accountant (CPA) and holds a Bachelor of Science degree in Accounting from SUNY Geneseo. Early in his career, John worked in the tax division of a large regional accounting firm, where he performed critical tax compliance and planning services for major corporate clients.
John was drawn to Vortex Consulting based on the energy of the company and the opportunities he saw for his future here. His role gives him great creative freedom in problem solving and in taking on new challenges. John oversees all accounting and financial operations within the organization. Daily responsibilities include budgeting, forecasting, financial statements management, and much more.
Outside the office, John is an active member of the local community. He is treasurer and on the auditing committees for two low-income/senior nonprofit housing projects. John and his wife have 3 young children, and he participates in coaching and teaching with his kids' sports teams, including baseball, basketball, lacrosse, and soccer. Other hobbies include traveling, golf, woodworking, and pursuing additional volunteer opportunities.